Composer Settings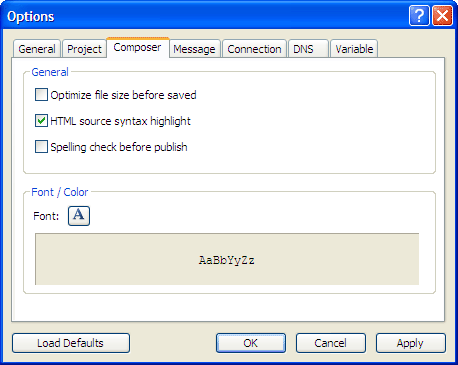 Optimize file size before saved
Shrink the size of your HTML message.
HTML source syntax highlight
Highlights HTML tags such as <BODY>, <TABLE>, <FONT> in the HTML source editor.
Spelling check before publish
Checks the spelling of your messages before they are sent.
Font
The font for HTML source editor.