Creating List Reports
Email Marketer provides live reports for multi mailing lists. The reports tell you everything you need to know to measure your list growth.
To create or view list reports, click List Reports on the left pane.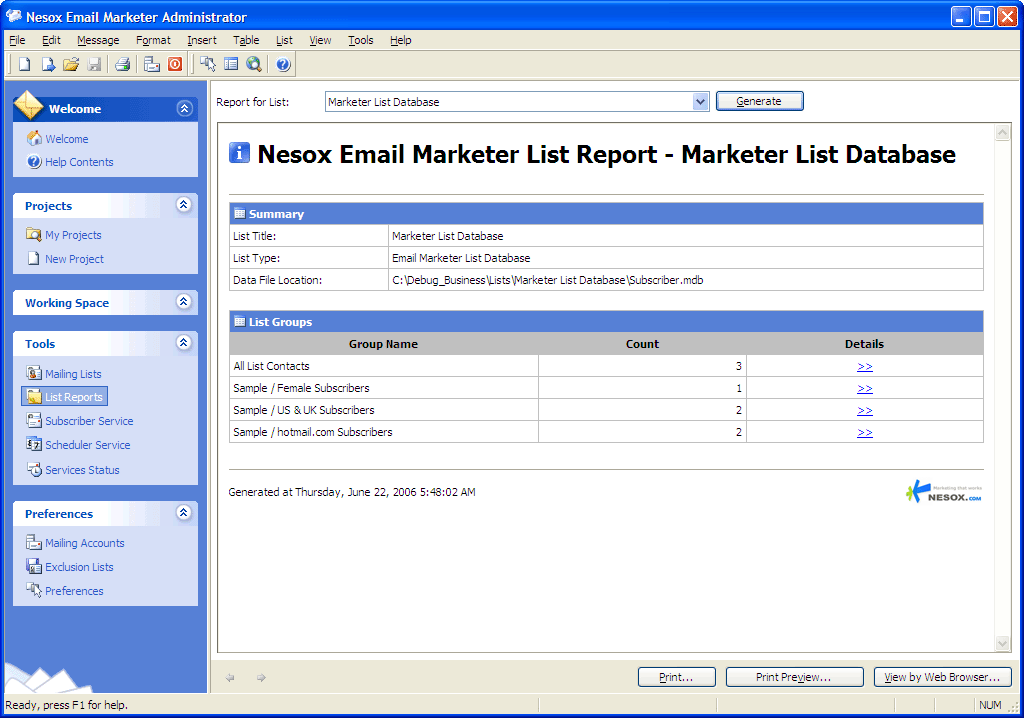 Generate
Create the reports with live mailing list data.
Print
Prints the report page.
Print Preview
Prints preview the report page.
View by Web Browser
Opens the report index with your default web browser.