Validating Contacts
Email Marketer allows you to validate the email addresses of your contacts to check the email visibility.
To validate contacts, open the List Manager and click the Tools button and select Validate the Emails.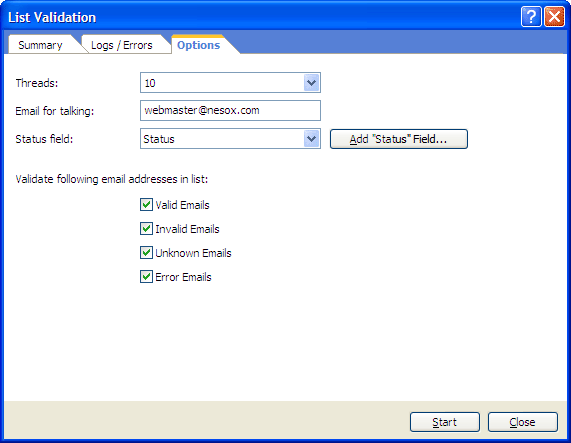 Threads
Threads for the validation connections to the recipients' mail server.
Email for talking
The email address for talking with the recipients' mail server.
Status field
The TEXT or CHAR field to log the validation results.
Add "Status" Field
Creates a new field to the mailing list database for results logging.
Start
Starts the validation.