Customizing the List View
To customize the view of contact list, you may:
Sort by clicking the attribute header.
Right click the header and click Columns at the context menu. Here you can add or remove attributes / columns in the view.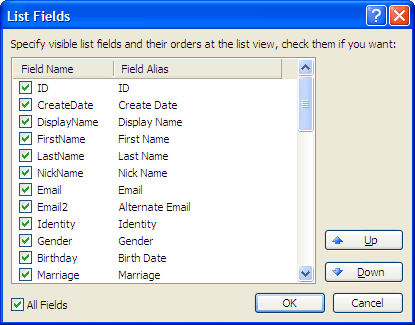 To avoid prolonged loading time of a large list, you may also customize the amount of the list that will be viewed by clicking the

button on the List Manager.